Meine musikalische Laufbahn
1978, in London, spielte ich Bass in einer punkigen
Rockband,
die hauptsächlich in Pubs und hinten auf Lastwagen auf den "Rock against Racism" Demos spielte.
Aber wir waren Big in Germany, spielten in Berlin im SO36, in der Hamburger Markthalle und im HertieHochhaus in München, und Trikont machte sogar eine Schallplatte!
In case you were wondering how I got into yodelling:
In 1978, I was a bass player in a
London punk band
. We played mainly in pubs and on the backs of lorries on "Rock against Racism" demos.
But we were Big in Germany, played big venues and even made a record with Munich indie label Trikont!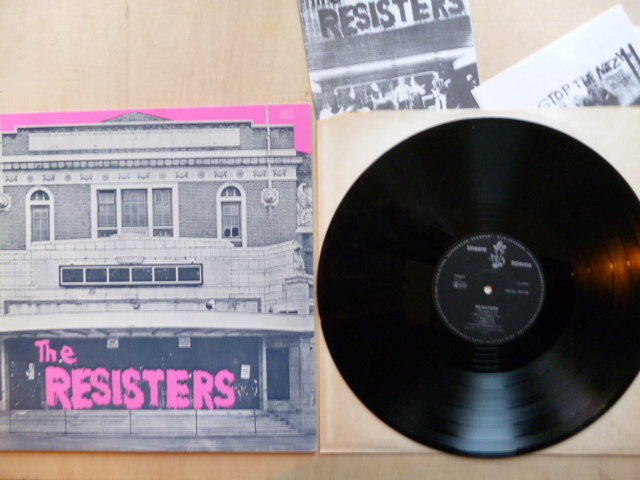 2012, in einem kleinen Dorf in Bayern, singt ein werdendes
Jodeltrio
in meiner Küche
Zwei meiner damaligen Bandmitglieder machen jetzt irische
Volksmusik
. Der Lauf der Welt!
2012 - in a little Bavarian village, a budding yodelling trio is singing in my kitchen
Two other
members of the Resisters
are now into Irish folk music. This is how musical trajectories go!